Granite Shield has been restoring and sealing natural stone since 2002. Granite Shield is the only true permanent granite sealer available and the leader in sealing natural stone. Our sealer Marble Shield is the best protection on calcite based stones today.
Homeowners have long embraced natural stones such as marble, granite, limestone, travertine and quartzite. Today one of the most popular stones is marble, which is available in a variety of colors and patterns.
Architects and designers today are discovering creative applications for marble, granite and other types of natural stone for residential as well as in commercial locations. Unfortunately many that sell or install these beautiful stones don't know the proper cleaning products to use or even how to properly maintain them.
Your natural stone is an investment and can be damaged by wear, exposure, improper maintenance, using the wrong cleaning chemicals, scratching, staining and etching can reduce the most beautiful stone products to a dull lifeless surface. These surfaces can be restored by GS Stone Restoration to their original beauty and shine.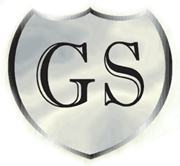 Granite Shield Stone Restoration & Sealing Service
Residential & Commercial
Sealing and restoring all hard surfaces in the home.
Marble, Granite, Travertine, Limestone, Quartzite, Man Made Quartz, Concrete, Stainless Steel, Glass.
Copyright 2016
All Rights Reserved
Granite Shield is a registered trademark